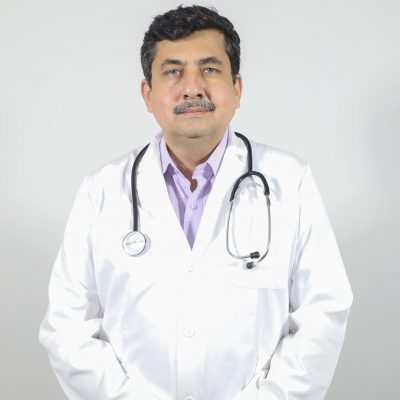 | | |
| --- | --- |
| Monday to Saturday | 10:00 AM to 12:00 PM |
Dr. Haritosh Velankar
ENT
With more than 80 Research publications and case reports being published in International and  National medical journals and write-up...

Read More
With more than 80 Research publications and case reports being published in International and  National medical journals and write-ups in National and local newspapers, Dr. Haritosh Velankar is a prestigious name in the field of E.N.T.  An expert in his field, he has also received certificates for his voluntary work in the 1992 Bombay riots and for providing services in 'The Life Line Express'. With a teaching experience of more than  25 years, he is a Post graduate teacher for MS, DLO, DNB and PhD. He has organized and been a faculty in many National and International workshops and Conferences. Dr. Haritosh Velankar has done incredible work in the arena of healthcare.
Education:-
M.B.B.S. -( Grant Medical College, Bombay University)
D.O.R.L. - (Grant Medical College, C P S, Diploma in Bombay.Otorhinolaryngology)
M.S.(E.N.T)  (Grant Medical College, Bombay University)
Area of Expertise:-
NOSE
Nasal Endoscopic surgery.
FESS
Endonasal DCR
CSF leak repair.
Endoscopic removal of Angiofibroma.
Base skull surgery.
EAR
Middle Ear Implant Surgery.
Cochlear Implant Surgery. 
Lateral Base skull surgery.
Facial Nerve Surgery.
Larynx
Endolaryngeal Laser surgery.
Voice surgery.
Head & Neck
All Major Surgeries for Head & neck Tumors
Of Parotid, Thyroid, Larynx, Hypopharynx,Maxilla etc.
Head & Neck Trauma.
Read Less