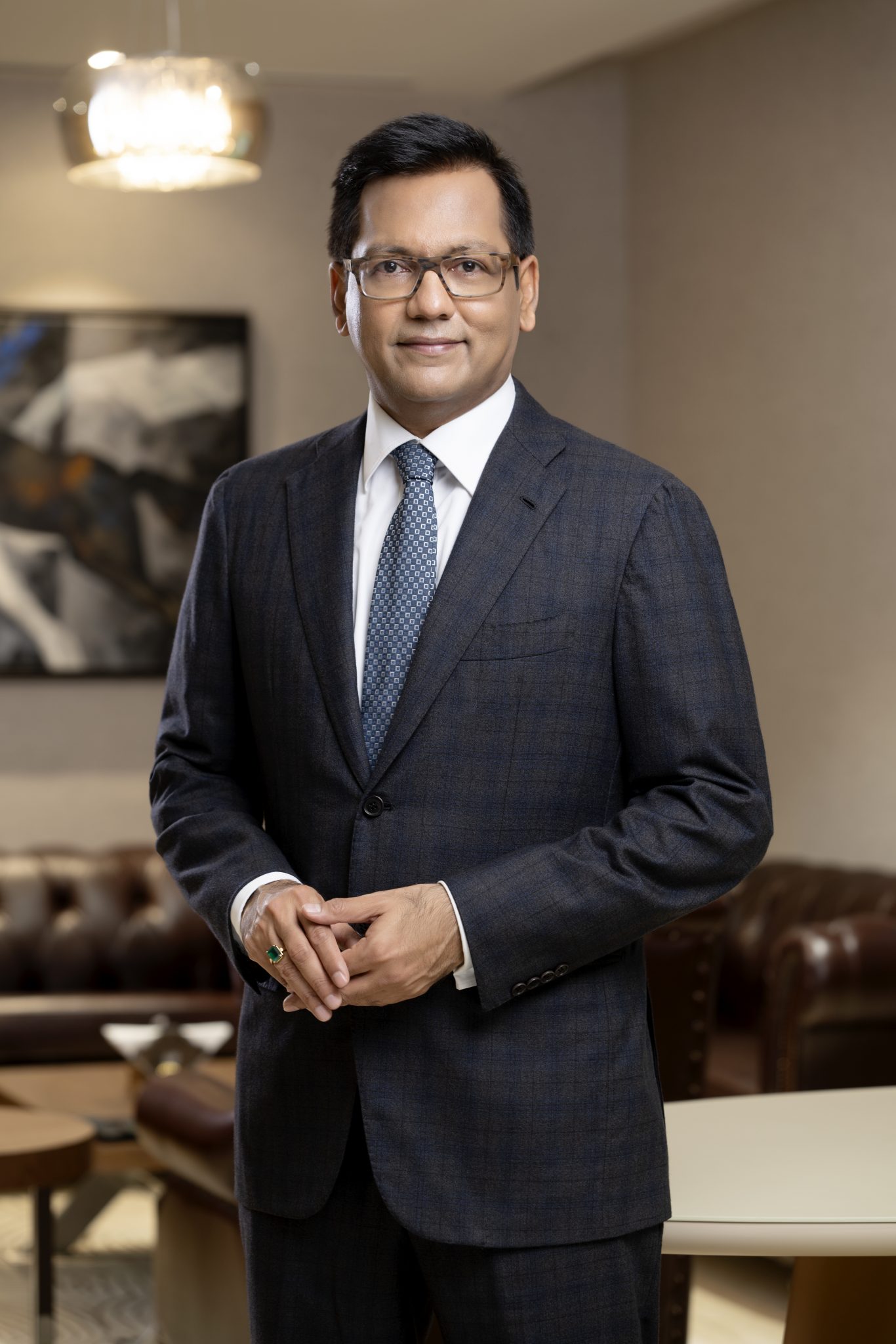 Dr. Vijay D. Patil
President, DY Patil Healthcare, Navi Mumbai
A spirited leader, a charismatic visionary and a fervent entrepreneur Dr. Vijay Patil is a shining beacon in the field of healthcare, education and sports in India. Over the years, it has been his mission to bring global standard facilities to India and fuel the country's growth as a global superpower with steady contributions in what he believes are the three pillars of growth – healthcare, education, and sports.
Drawing inspiration from his father's vision for healthcare in India, Dr. Vijay D. Patil has taken on the mantle with vigour. He has brought together some of the brightest minds in the healthcare fraternity, backed them up with the best of global technology and put together the robust infrastructure that supports their collective vision.
With eyes on the future, Dr. Vijay Patil founded India's first comprehensive Medical Simulation Lab which gives students, doctors and healthcare professionals a platform to gain experience, learn and upgrade their skills using virtual and augmented reality technology and the best in class simulators.
In his bid to transform the future of global healthcare, Dr. Vijay D. Patil also founded India's largest international multidisciplinary healthcare summit – MEDINSPIRE. MEDINSPIRE was started with a vision to bring together the entire medical fraternity to engage in a knowledge exchange that could inspire path-breaking change and shape a brighter future for healthcare globally.
DY Patil Healthcare is an outcome of Dr. Patil's 'What's Next?' philosophy. It is a manifestation of his dream to bring global standard healthcare to India by setting up a healthcare facility that is driven with a passion to serve and a facility that is #CommittedToCare.