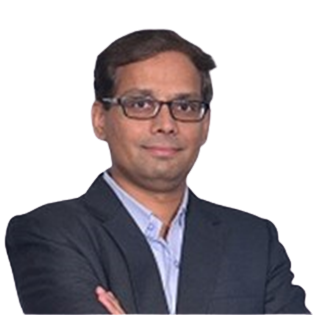 | | |
| --- | --- |
| Monday to Saturday | 10:00 AM - 01:00 PM |
Dr. Anup Tamhankar
Surgical Oncology
Dr. Anup Sunil Tamhankar is a cancer spec...

Read More
Dr. Anup Sunil Tamhankar is a cancer specialist specializing in Surgical Oncology having more than 11 years of clinical experience. He did 3 years in General Surgery residency at KEM Hospital, Mumbai.
He worked as a senior resident in the field of surgical Oncology for 3 years at Tata Memorial Center, Mumbai. He is a distinguished candidate of Tata Memorial Centre & was felicitated with a gold medal for M.CH Course at Tata Memorial Center Mumbai. He worked as specialist registrar (Post-super specialty) for 1 year at the Department of Surgical Oncology at Tata Memorial Centre, Mumbai. Later he did Fellowship in minimal access and Robotic GI surgery (Department of Surgical Oncology at Tata Memorial Centre.
Dr. AnupTamhankar has been honored with many awards and recognition throughout his long illustrious career and has been involved in actively creating &conducted cadaver liver surgery & organ retrieval workshop in IHPBA, Indian chapter, Mumbai, 2014. He specializes in the field of Peritonectomy&hyperthermic intraoperative intraperitoneal chemotherapy (HIPEC). He has also been visiting fellow Peritoneal Malignancy Center, Basingstoke, UK for advanced training in HIPEC.
He has keen interest and expertise for advanced Laparoscopic Gastrointestinal Onco-surgery as well as Peritonectomy& HIPEC. He also specializes in reconstructive surgery for Head & neck & breast Oncosurgery in the form of free flaps &Oncoplasty.
His areas of expertise are Breast Surgery, Gastro-Intestinal Surgery, Thoracic Surgery, Head & Neck Surgery, Urological Oncosurgery, Bone & Soft Tissue Surgery, Pediatric Surgery, and Oncology.
Read Less